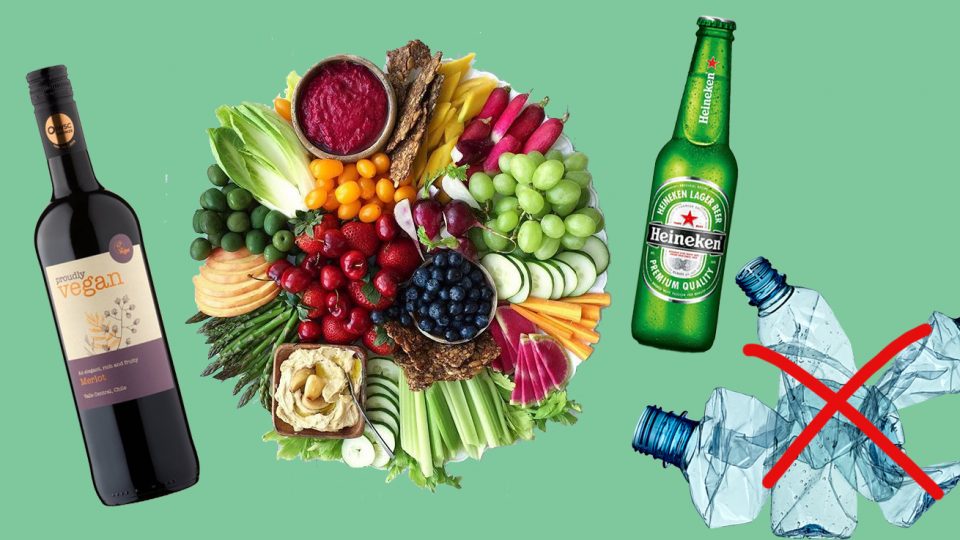 'Green riders' mean requesting the most sustainable food and drink catering when playing at festivals or venues that provide artists with their desired backstage rider.
While this might seem like a small action to take it can actually have a huge impact! More artists requesting eco-friendly riders sends a strong message to festival and venue organisers to rethink their habits and provide environmentally-friendly options to all performers. 
Things to put into your green rider:
Clearly request 'no single-use plastics, please'. This can be expanded upon by requesting desired items such as drinking water or soft drinks to be provided in jugs or glasses instead of plastic bottles, and food to be served on a plate instead of in plastic wrap. It also stops venues/festivals giving you single-use plastic cutlery, straws and cups, encouraging them to provide alternatives such as BioCups and paper straws. 
Request appropriate portions. Think about minimising your waste by determining how much food and drink you will actually consume in your allotted time in the dressing room. While it's tempting to go overboard with riders (which are historically comically big and lavish), yours doesn't need to be; just request what you require in order to feel comfortable and ready to perform.
Consider vegetarian or plant-based requests. By asking for a more vego or vegan rider you will minimise your consumption of animal products, which are one of the biggest polluters globally. For food, a vegetarian or vegan dip, fruit or sandwich platter can be a good option. For drinks, some wines and beers use animal products like fish bladders or egg whites in the fining process, so you might want to request 'vegan beer/wine' or specific brands you know are plant-based. 
Make your own by downloading our editable Green Rider Template.