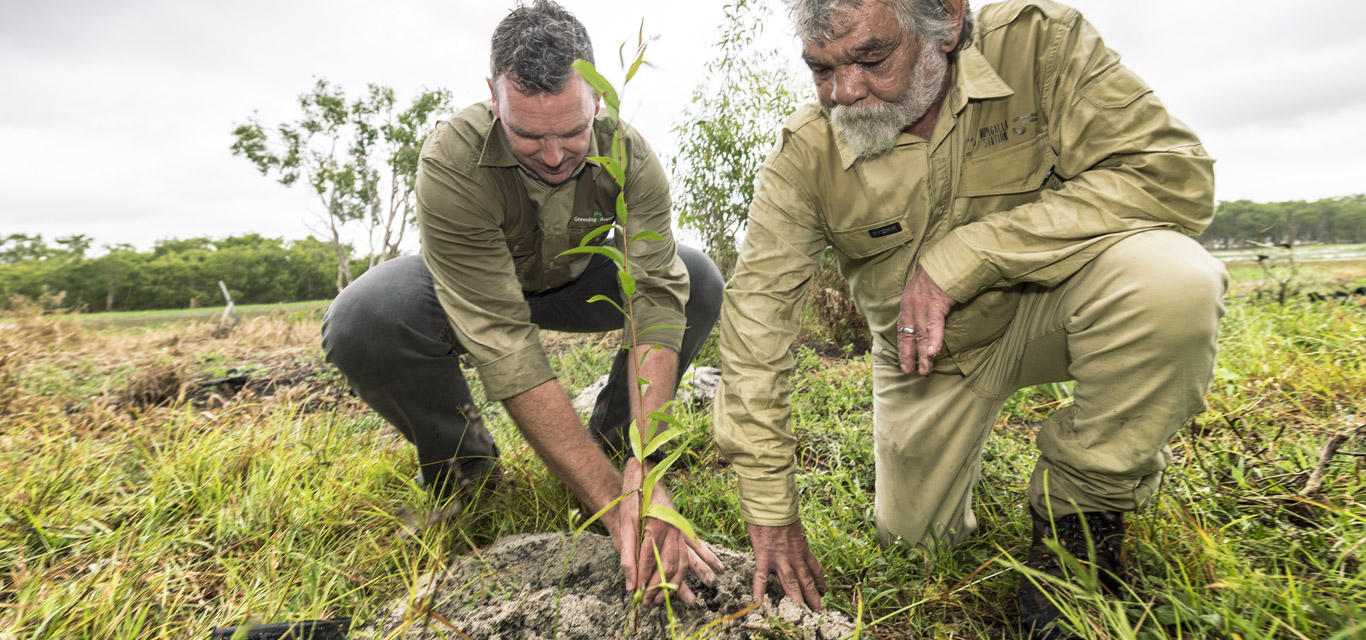 Greening Australia has been restoring Australia's unique landscapes and protecting biodiversity at scale through collaborative, science-based programs for over 38 years.
Greening Australia is committed to tackling Australia's greatest environmental challenges in ways that work for communities, economies and nature; planting millions of native trees and plants, protecting hundreds of native species, and supporting Traditional Owners' aspirations for restoring Country.
Take action
Programs
Great Southern Landscapes
This program is predicted to capture three million tonnes of carbon per year by 2030 through protecting native plants and forests from deforestation.
Reef Aid
This program is focused on protecting and restoring the Great Barrier Reef and coastal wetlands.
Thriving on Country
Connecting Indigenous communities to combine traditional and contemporary knowledge and create employment opportunities for people working on Country.
Nature in Cities
A program creating greener cities, projected to sequester 150 thousand tonnes of carbon per annum by 2030.