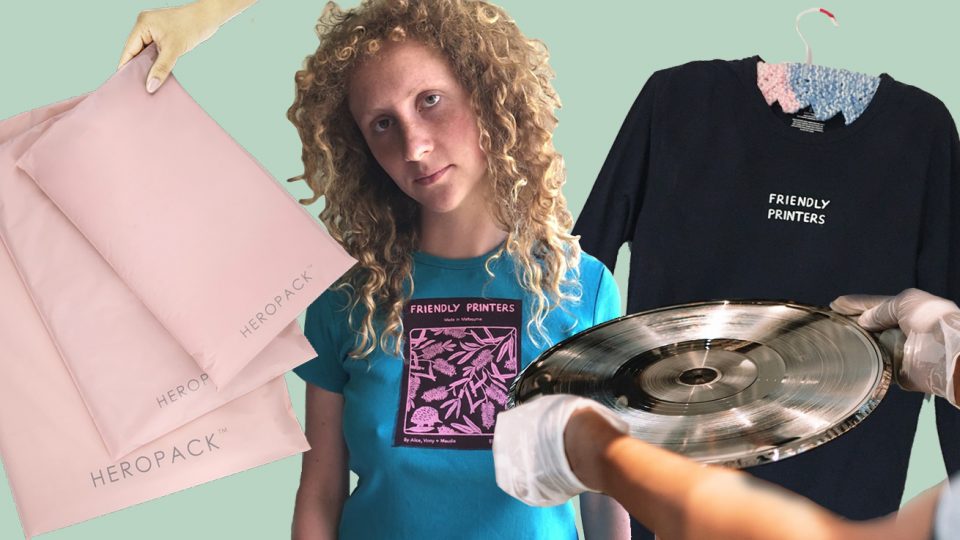 'Green Merch' is the practical idea of reducing any waste emissions from your own merchandise by making eco-friendly choices about merch production and shipping.
This includes considering what packaging your merchandise comes in, where the items are manufactured and if these are under ethical conditions, and if the merch is made using sustainable materials. 
Things you can do to 'green' your merch:
Use compostable mailers for packaging your merch, such as Hero Packaging or Better Packaging Co.. Not only are these eco-friendly and groovy-looking, but you can buy packs of these in advance which works out to be cheaper per mailer than standard post office packaging!
Print your designs onto more sustainable, ethically-made materials. Friendly Printers are a Melbourne-based screen printing business who upcycle clothes and merch to make environmentally-friendly and affordable merch. Clothing manufacturing companies like AS Colour offer organic items such as t-shirts, singlets and long-sleeves, made with organically grown, herbicide and pesticide-free cotton. 
Press your vinyl and cassettes at eco-conscious pressing plants, like Deep Grooves. Their mission is to press records that are 'as green as possible', which includes powering their machinery with green energy, using more eco-friendly materials for inks and packaging, and carbon offsetting their global shipping.